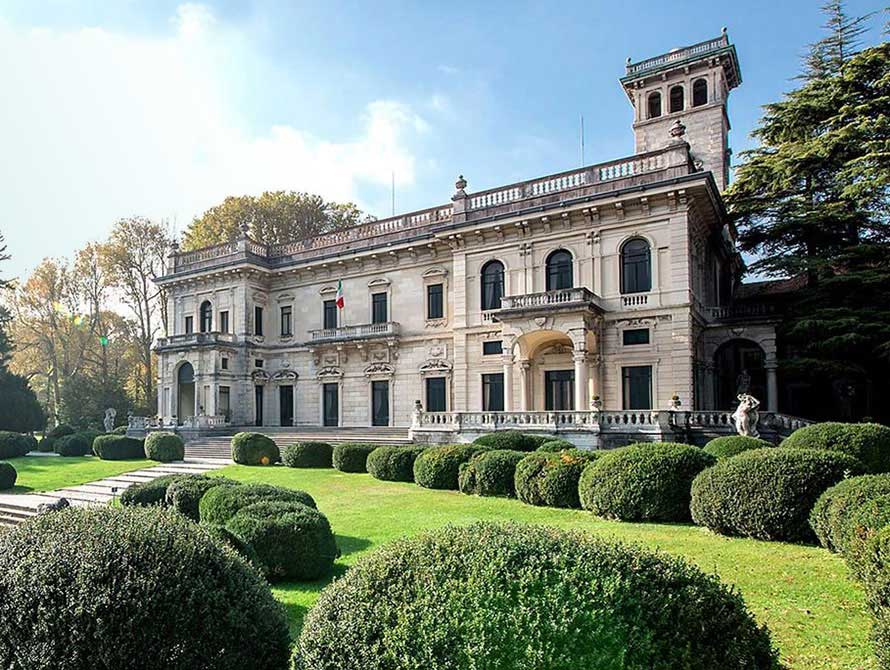 Its ancient villa and the modern multifunctional congress center are well known worldwide. Villa Erba rests on the shores of Lake Como, is embellished by the surrounding landscapes and sits in the middle of a secular park that covers an area of about 15 hectares – an equilibrium between history, elegance and innovation. The multifunctional spirit and the versatility, the secular park and the villa full of history and equipped with 5 majestic rooms, render Villa Erba a unique destination able to host events of different nature. All is possible at Villa Erba, and all is enriched of charm and rendered unforgettable.
Images of Villa Erba
Choose your Villa on Como Lake
Villa del Grumello

Alciati Events

Villa Erba

Alciati Events

Casta Diva Resort & Spa

Alciati Events

Villa Sola Cabiati

Alciati Events

Villa del Balbianello

Alciati Events

Villa Passalacqua

Alciati Events

Sailing boat

Alciati Events
Getting married in Italy or Switzerland?
Contact us and let's start to realize your dream!

+41 77 98 77 630
+39 344 044 2319