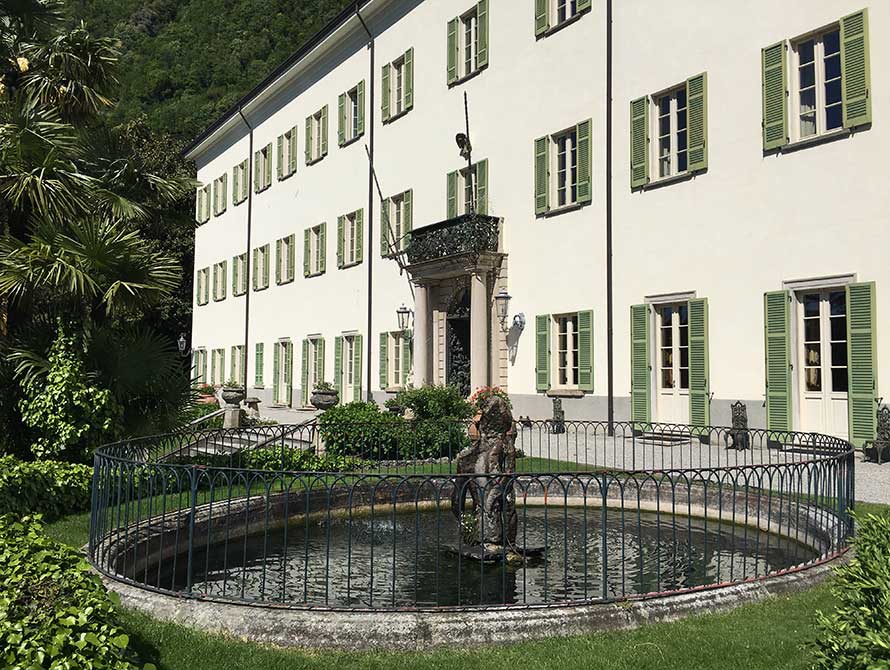 The Villa has three floors and an impressive marble staircase. It boasts many boardrooms and a dining hall decorated with Neo-classical marble columns. The villa has a breathtaking park, with terraces sloping down to the lake connected by stone staircases. The lush garden has status, pools and fountains, which have been transformed by the current owners into themed gardens: a rose garden, olive gloves, a flower garden, a Tuscan garden, an orchard and a vegetable garden.
Images of Villa Passalacqua
Choose your Villa on Como Lake
Villa del Grumello

Alciati Events

Villa Erba

Alciati Events

Casta Diva Resort & Spa

Alciati Events

Villa Sola Cabiati

Alciati Events

Villa del Balbianello

Alciati Events

Villa Passalacqua

Alciati Events

Sailing boat

Alciati Events
Getting married in Italy or Switzerland?
Contact us and let's start to realize your dream!

+41 77 98 77 630
+39 344 044 2319